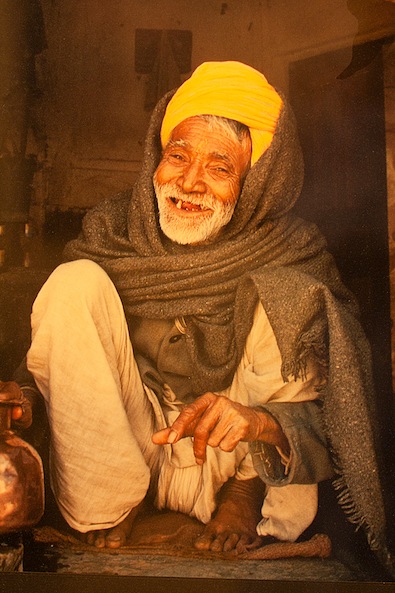 Strains Matter?
Well . . . maybe the situation isn't quite as dramatic as the phrase "strains matter" implies, but there are different energy characteristics along the Cannabis sativa to Cannabis indica continuum. One of the best aspects of the rapid spread of cannabis legalization underway is that the knowledge banks are receiving generous deposits these days and the effects of various strains are becoming much better understood. Along with periodic perusals of current literature on this issue, friendly interrogations of dispensary staff, and the like, I've been doing targeted lungs-on research on the sativa vs indica issue for several years now and although the stone tablet of incontrovertible fact has yet to be carved and handed down, on a relative level I may be able to provide a few useable bits of information for the untutored, offered not as gospel but as points to consider for your own investigations.
It isn't by any means just, or even at all, an issue of esoteric preferences, in the manner, say, of wine aficionados who can rhyme off a list of arcane adjectives to distinguish one Cabernet Sauvignon from another. No, with cannabis, there are meaningful practical differences between strains that can affect the kind of use a particular person has in mind for the plant—in the case of this project, use for spiritual awakening. The issue of dosage and of one's own part in the bargain aside (the "set" of "set and setting"), these differing energy styles can range along continua such as from intense and edgy to mellow and smooth, sharp to foggy, light and energizing to heavy and "couch-lock" inducing, cerebral and creative to somatic and relaxing, and several other at least partially contrasting effects.
A Few Basic Considerations
Here's a quick and rudimentary primer on the basic differences between Cannabis sativa and Cannabis indica. Though it's not essential information for most of us, for starters the two are different in appearance. Sativa is much taller and thinner, with narrower leaves and a lighter green color. Indica is much shorter, with denser growth and broader leaves that are usually a darker green. In the real world, at least in the West where there's so much activity in sophisticated growing practices, it appears there are few purely sativa or indica strains around. Most are hybrids that fall somewhere along the continuum.
People often describe the effects of sativa dominant strains as a "high" and indica dominant strains as a "stone." Sativas are reported to be more energizing, often sharper, more cerebral and appropriate for creative thinking, and lighter in the body. Indica dominant strains are commonly described as more of a body stone, more relaxing, sometimes heavier, more likely to produce couch-lock, sometimes less clear and more foggy.
From all I've been able to discover in my research, there isn't a lot of reliable science to confirm the consistency of the above differences. A Google scan with the words "Indica vs Sativa" turns up conflicting information. Some sources claim sativa dominant strains have more THC relative to CBD and indica the reverse. Other sites say the opposite.
THC (Tetrahydrocannabinol) is considered the primary psychoactive cannabinoid in the plant. According to Leafly,"Recently, research has shown CBD [Cannabidiol] to have analgesic, anti-inflammatory, and anti-anxiety properties without the psychoactive effects (the "high" or "stoned" feeling) that THC provides." For the difference in effects between sharp and energizing on the one side—usually associated with Sativa dominant strains—and soporific, couch-lock inducing on the other—typically associated with Indica dominant strains—it appears that terpenes, another group of compounds in the plant, play an important role. The terpene known as myrcene has now been linked to the drowsy effect and it appears to show up more strongly in Indica strains.
As a kind of sidebar for the intent of this post, myrcene appears to be a remarkable compound in itself. According to thehighcampus.com, "Myrcene, the most studied terpene in the cannabis plant, has many benefits in the human body; it is an anti-depressant, anti-inflammatory, anti-microbial, antiseptic, antioxidant, anti-carcinogen, and regulates permeability of cell membranes. Myrcene is a powerful analgesic, muscle relaxant, and sedative. And within the entourage effects, contributes substantially to treating diabetes, insomnia, stress, inflammation, and cancer."
The long and short of all this for those not inclined to in-depth chemical analysis—most of us I'm guessing—is the requirement to experiment. Getting advice from experienced staff at dispensaries and the like might point you in the general direction until you find what works best for you.
The mandate for this project with the website and the forthcoming book Cannabis and Spirituality: An Explorer's Guide to an Ancient Plant Spirit Ally (Inner Traditions/Park Street Press, winter 2016/2017) is to share information and encourage investigation on how cannabis can benefit spiritual life and be used in conjunction with spiritual practices. From all I've been able to determine so far, the jury is still deliberating on what strains are most amenable to practices like bare-attention meditation, yoga, sacred chant and the like. I guess that's not much help right off the bat. As usual, it comes down to personal enquiry. Having some road signs to focus the investigation may be helpful however.
Benefits and Trade-Offs
There does appear to be widespread agreement on the qualitative differences between the strains as mentioned above. In the context of spiritual practice intentions, choosing the most efficacious strain is less straightforward. Here's why. Depending on individual factors like metabolism, energy level, age, and ability to calm the busy mind, one strain may lubricate deep present-moment exploration more effectively. But there may also be certain trade-offs. Strains that lean toward sativa dominant may keep you sharper and clearer. But a lot of people report that those strains also tend to stimulate ideation more than with indica dominant strains. That can be great if you're trying to solve a problem or write a song, but maybe not so effective if your intention is to surrender to the presence of the plant so that it can carry you into deep, enriching, heart-opening nowness while you remain sharp and alert. Great teachings dating from antiquity make it clear that stilling the thinking mind is essential for awakening to unconditional reality.
Indica dominant strains, on the other hand, are often reported to be more relaxing and less likely to provoke ideation. For that reason some have said they would prefer an indica strain for meditative practices. The potential downside with strongly indica-leaning strains is that there can be too much somatic heaviness, even sleep-inducing drowsiness.
A few years ago this would have been a non-issue for most westerners, especially when buying off the street as it were. Few dealers knew anything much about the sativa/indica balance of their material. Now a lot of us can go to our local dispensary or retail outlet, ask questions, and expect knowledgeable answers. Fortunately, legal conditions are changing rapidly and it seems safe to predict that within a few years the sophistication level on the particulars of various strains will have risen dramatically.
At my favorite local dispensary they have product boards that divide their plant material into three categories; sativa, indica, and hybrid. Very few are pure sativa or indica. To clarify, there is only room in any one plant for a specific total quantity of THC and CBD combined. In simple terms that means that generally the more THC, the less room there is for CBD and vice versa. For those experimenting with strains for meditative practices, a good starting point may be to work with a hybrid so that you get a balance of the energizing and clear effects along with the relaxing influence.
On Oral Ingestion
There will be a lot more detail in the book Cannabis and Spirituality on issues like this, as well as guidelines for working with effective dosages and methods of intake (routes of administration as the scientists like to say). In the meantime I'd like to offer one more bit of information you might apply to your investigations. Put briefly in this context, orally ingested cannabis—"edibles" as some call them—may be less likely to stimulate the thinking brain and therefore more suited to non-thought oriented spiritual practices. Even if the material leans toward sativa dominant, the slow onset and different route of entry through the stomach and the intestines with oral ingestion often leads to a more somatic (body) and less mental effect.
A word of caution: Effects from oral ingestion can be extremely strong and can sometimes result in very undesirable experiences. For those less experienced with cannabis, careful testing of any particular plant material is highly recommended before consuming it in edible or potable forms. The book will go into that issue as well.
One last thing: Most us are dealing with a nearly lost art in this territory and some of us are trying to build strong practices for the generations to come. If you've read this and do your own direct investigation with different strains, especially if it involves stilling the mind or at least working toward more or less undistracted attention on the present moment—what Buddhist teachings have called "mindfulness and awareness"—please add a comment about the results of your explorations. This essay is a work in progress that I hope will be further shaped with interactivity.
https://www.cannabisandspirituality.com/wp-content/uploads/2014/12/guru-sharp.jpg
593
395
Stephen
https://www.cannabisandspirituality.com/wp-content/uploads/2014/09/header-text-logo-good.png
Stephen
2014-12-11 12:23:36
2016-04-01 12:48:32
Strains Matter: From Cannabis sativa to Cannabis indica